Being gluten free doesn't mean you can't enjoy some delicious pot brownies! By tweaking our original brownie recipe a bit, gluten free individuals can now enjoy this gluten free weed brownies delicacy! We removed the all-purpose flour from the original recipe and we replaced it with almond flour. You can easily purchase almond flour at most grocery stores or even on Amazon.
Pot brownies are one of the most popular cannabis edibles. This is due to the beginner-friendly recipe and tasty results. This comprehensive gluten free weed brownie article is going to cover every aspect of making these brownies.
At the bottom of the article, you will find a potency calculator. We recommend you play around with the calculator prior to making the recipe until you find a dosage that suits your preferences. Then you will know how much cannabis butter you need to get that preferred dosage.
What you Need to Make Gluten Free Pot Brownies
There are two main ingredients in this recipe that you probably won't find in your kitchen at home. The first ingredient is cannabis butter, the other is almond flour. If you're not sure how to make cannabutter or want to learn how, we have a comprehensive guide to making cannabis butter here that will help you.
You will also need some equipment to make this recipe.
Equipment Needed:
Gluten Free Weed Brownies Dosage Guide
We recommend that you calculate the potency of the gluten free weed brownies prior to making them. This will allow you to adjust the potency calculator until you find a dosage that fits your preferences. This will also show you how much cannabis butter to use, to get that desired dosage. If you need to lower the potency, you can substitute some regular butter in the place of the cannabis butter. Another alternative is to make the brownies into smaller portions to reduce the potency.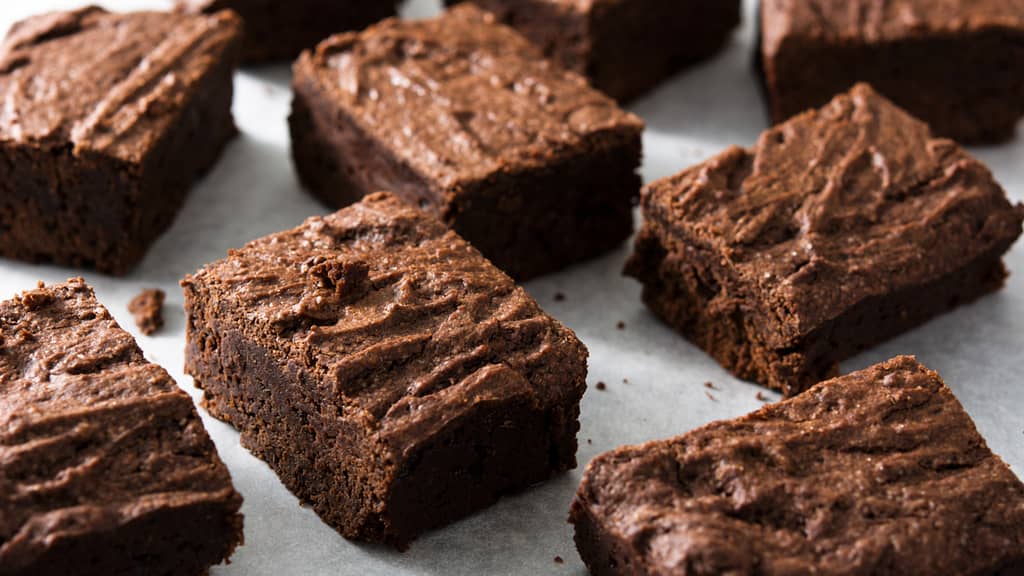 To calculate the potency of this recipe, you must know the potency of the cannabis butter being used. Furthermore, if you know the potency of the cannabis butter, you can determine how many mg of THC are in each brownie, given you divided the brownies into equal portions.
Scroll to the bottom of the post to use the potency calculator.
Gluten Free Weed Brownies Recipe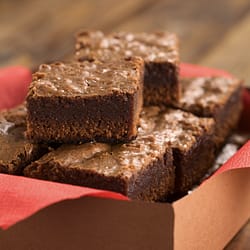 Gluten Free Weed Brownies
Learn how to make delicious gluten free weed brownies!
Equipment
Oven

9×13 Baking Dish

Mixing Bowls

Wire Rack

Toothpick
Ingredients
1

Cup

Cannabis-Butter

*Melted

3

Cups

White Sugar

4

Eggs

1

Tablespoon

Vanilla Extract

1 1/2

Cups

Almond Flour

1

Cup

Unsweetened Cocoa Powder

1

Teaspoon

Salt

1

Cup

Semisweet Chocolate Chips
Instructions
To make these delicious gluten free weed brownies, you will only need a few things. You will need an oven, 9×13-inch baking dish, some mixing bowls, a wire rack and a toothpick.

First, preheat the oven to 350 degrees Fahrenheit (175 degrees Celsius). Then lightly grease the 9×13-inch baking dish or line it with aluminum foil. This will ensure the brownies do not stick to the pan when you remove them.

In a large mixing bowl, combine the melted cannabis-butter, sugar, and vanilla. Then beat in the 4 eggs one at a time while thoroughly mixing after each one. Ensure the mixture is well blended.

Now using a separate mixing bowl, sift together the almond flour, cocoa powder, and salt. Once it is sifted together, gradually stir the flour mixture into the egg mixture until its well blended.

Optional* stir in the cup of chocolate chips. This step is optional depending on your preferences.

Now once the batter has been thoroughly blended, spread it into the prepared 9×13-inch baking dish.

Place the dish in the preheated oven. To check when the gluten free weed brownies are done, insert a toothpick into the center and if it comes out clean they're ready (can easily pull out), usually 35-40 minutes. Remove the baking dish from the oven and place on a wire rack to cool off before dividing it up into the desired serving sizes.
Nutrition
Calories:
257
kcal
Carbohydrates:
37
g
Protein:
3
g
Fat:
12
g
Saturated Fat:
7
g
Cholesterol:
48
mg
Sodium:
177
mg
Potassium:
118
mg
Fiber:
2
g
Sugar:
28
g
Vitamin A:
280
IU
Calcium:
17
mg
Iron:
1
mg
Tried this recipe?
Post a picture on Instagram & tag @thecannaschool
Potency Calculator
To find the potency of your gluten free weed brownies, you must know the potency of your cannabis butter. If you need to calculate the potency of your cannabis butter, head over to our cannabutter guide. Use the calculator at the bottom of that post to estimate the potency of your activated ingredient.
Another important thing to note about potency calculations:
There are many variables involved when calculating the potency of homemade edibles. Some of these variables include the amount of cannabis infused into the butter, how potent the cannabis was, and even the amount of cannabinoids that were burned off while cooking the brownies. In short, there's a lot of places that your calculation can go wrong, and if there is an error at the beginning of your calculation, that error will be carried throughout and the end result will be way off. It's important to understand that the potency calculator is just to help you estimate the potency.

Jake Randall is a journalist, author, and student with expertise in all things cannabis (especially edibles), along with knowledge in economics, the environment, and everything in between. Originally from Canada, Jake has taken on the role of a senior cannabis correspondent at The Cannabis School.